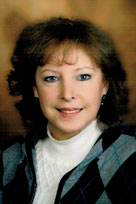 S
usan H. Huffman
, CMPE
(Practice Administrator)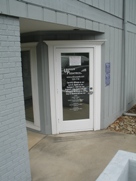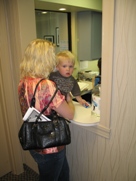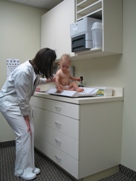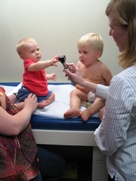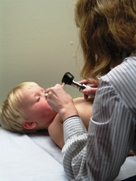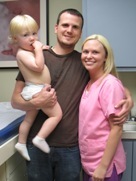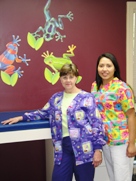 About this Office


Click on a head to go to specific clinician (above or in right margin)
Our Clinicians:

Dr. Millsaps and other Clinicians:
Dr. David M. Millsaps has continuously practiced primary care pediatrics in the Unifour area for the past 39 years and currently maintains full admitting privileges at both Catawba Valley Medical Center. As of October 2018, all 15 general Catawba County pediatricians stopped seeing patients at Frye. When Dr. Millsaps opened this pediatric office in 2005, he designed it to provide more personal comprehensive services emphasizing preventative care and patient-centered medical home philosophy, to allow for more innovative approaches toward patient care, and to allow more time for detailed coordinated management in complex clinical cases. In addition to Dr. Millsaps, we have now added ten more clinicians, carefully selected, all of whom share the common vision. Dr. Lynn B. Spees joined us in 2007 (now retired), Dr. Brooke Lawrence Hata in 2009, Dr. Richard Rheinbolt in 2013, Dr. Barbara Colosimo in 2015, and Dr. William Elliott in 2016. Other well-trained Certified Pediatric Nurse Practitioners include Sommer Clark CPNP, Karen Leasure CPNP, Lauren McFarland CPNP, Evina Nonato CPNP, Gretchen Weeks CPNP, and Alexis Pagnatta CPNP. All are either board certified pediatricians or board certified pediatric nurse practitioners. This represents over 180 years of combined clinical experience in pediatrics. A licensed Dietitian/nutritionist, Elizabeth Sheeks LDN, joined the staff in January 2009. With 30 years of experience, she primarily sees medically fragile infants and toddlers, but also helps to manage our overweight and healthy lifestyles program. In 2018 we embedded a psychology/counseling group within the practice (Crossroad Counseling) to help with specific needs of our patients. We also utilize embedded CC4C complex care coordinators to help link parents to resources, and nurses who help to coordinate care of complex patients. We encourage you to read our Guiding Principles to gain an insight into the importance we place on excellence in service, patient education, and continuity of medical care. Click here to view details about our clinicians.

Certified:
We are now recognized and fully certified as a Patient-Centered Medical Home (PCMH) - Certification Level 3, the highest level currently available through the National Committee for Quality Assurance (NCQA). We are also certified by Blue Cross Blue Shield (BCBS) through the Blue Quality Physician Program (BQPP), which focuses on Primary Care Management and certifies independent practices committed to providing high-quality outcomes, and low-cost, patient-centered care for BCBSNC members. Unifour Pediatrics has also achieved and continues to consistently progress through the federal Meaningful Use certification program. Our laboratory is certified by COLA as a moderately complex office medical laboratory. All of our pediatricians and pediatric nurse practitioners are pediatric specialty board certified. We are honored to be one of 18 primary care pediatric practices nationwide to be chosen by the National Institute for Children's Health Quality (NICHQ) for the Pediatrics Supporting Parents (PSP) study.

Office Care:

Services: We provide comprehensive pediatric care, serving the health care needs of patients from infants up through age 21. The office provides quality sick, injured, and preventative healthcare in a coordinated fashion with pediatric specialty nurses, appropriate equipment and laboratory facilities, and a friendly, knowledgeable office staff. We also provide counseling services and/or coordinate with specialists in the counseling fields, and now have an embedded psychology/counseling group within the practice (Crossroad Counseling) to help with specific needs of our patients. We also utilize embedded CC4C complex care coordinators to help link parents to resources, and nurses who help to coordinate care of complex patients. 95% of our patient's health care can typically be efficiently and cost-effectively delivered within the office without having to travel elsewhere. Fortunately, the close proximity of Catawba Valley Medical Center (CVMC) makes even out-of-office services convenient. Imaging, X-rays, CTs, MRIs, advanced lab backup, emergency room service, and other procedures are available directly across the street. A drug store, medical equipment supplier, bus stop, and the Public Health Department as well as offices for DSS, Medicaid/AccessCare, Health Choice, and WIC are all within walking distance.

Coordination with other specialists, patient education, and technology: We have excellent working relationships with specialists here in the Unifour area, as well as distant sub-specialists at Wake Forest University - Baptist Medical Center (Brenner Children's Hospital) (Winston-Salem), Carolinas Medical Center (Levine Children's Hospital) (Charlotte), Duke Medical Center (Durham), UNC Medical Center (Chapel Hill), and others. Both Brenner's Hospital in Winston-Salem and Levine Hospital in Charlotte have pediatric specialty satellite clinics here in Hickory, so in some cases, your child can be referred locally for specially care. To provide better documentation and coordinated care, we have moved from "paper" to an "electronic" medical record (EMR) known as eClinicalWorks. This EMR provides significant quality improvements and improved services, including a "Patient Web Portal", and an iPhone or Android app known as "Healow", which provides immediate access anywhere to our office. Recognizing the importance of technology in improving patient care, we have enhanced the practice web-site to provide an a generous amount of educational resources to better serve our patients. We have put particular emphasis on Internet-linked patient education. Patient education within the office has advanced in a similar fashion in order to provide more accurate and helpful information for our patents, and we provide handouts at each of our well checkups, as well as problem-specific handouts about common "sick" or "injured" pediatric problems. By partnering with a the Santovia company, we can now provide you additional diagnosis-specific patient/parent education materials either printed out in the office or electronically sent to your Unifour Pediatrics Web Portal, and to the Healow and Healow for Kids phone apps. We hope that our overall efforts will be appreciated and invite you to help us continually improve on our service to you and your children.

Regular Office Hours: Regular office hours are from 8-5 Monday through Friday. We suggest that you call as soon as possible after 8 AM in order to most effectively schedule an appointment at your preferred time with a clinician of your choice. To be seen that same day in the office, you will need to call no later than 3:30 to 4PM (depending to season, especially in flu season where we might be totally booked). We make appointments for well children and those with non-urgent "sick" or "injured" problems during regular office hours. We do have additional hours where we will open the office on weekend and holiday mornings at 8AM-10AM (only if we have patients who need to be seen for urgent care problems and not for well child checks and minor problems).

Separate "Sick" and Well" Areas of the Office: We have always had separate "Sick" and "Well" waiting rooms and exam rooms in the upper level of Unifour Pediatrics. On this upper level, we have set aside areas for well children which are away from children with infectious diseases. We have now gone one step further by having a completely separate level of the office for WELL newborns, infants, toddlers, and preschooler. We have opened the lower level of Unifour Pediatrics for: (a) well children less than five years age, (b) for those who are immunocompromised (have problems with their ability to fight infectious disease), and (c) for a specific separate clinic area for certain psychology/counseling visits, periodic asthma visits, and periodic ADHD visits. In this "well-office" facility for our younger pediatric patients, we have independent "well child" parking, and separate waiting rooms, front office, exam rooms, and clinical staff. Other sick siblings with the well child will not be permitted in this office (in this case the family will be directed to be seen on the upper level). Those that are "under-immunized" (those who are behind on the STANDARD immunization schedules published by the American Academy of Pediatrics, VYB, CDC, NAPNAP, AAFP, etc.) must also be seen on the upper level and NOT in this "Well Clinic", as these "under-immunized" children also represent a risk to our well and immunocompromised children seen in the "Well Clinic". We may, in the future, depending on scheduling load, extend this "well office" to five year old children as well. Older "well children" will continue to be seen in the upper office, using that office's well waiting rooms, separate from the sick areas.

After Hours Care Telephone Calls, Urgent Care, and Emergency Room: Yes, we have extensive office hours at Unifour Pediatrics, but as you know, sometimes children become sick or injured outside of those hours. After-hours telephone calls (828-328-1118) are be handled by Dr. Millsaps, Dr. Hata, Dr. Rheinbolt, Dr. Colosimo, Dr..Elliott, or by one of our board certified pediatric nurse practitioners (Sommer, Karen, Lauren, Evina, Gretchen, or Alexis). Our answering service will take the call, they will securely text message your phone number, and we will then call you back. We will ask you relevant questions and carefully listening to you, and will in most cases be able to provide you the needed child-specific advice over the phone. Alternatively, we may direct you to bring the child in to the office the following morning or, if your child's condition warrants immediate care, direct you to an urgent care center or ER . If there is a question about a specific case, we may discuss the case with other clinicians, and call you back. Usually, after 9 PM, calls will be handled by our contracted pediatric on-call service, so that you will be talking to a fully awake pediatric specialty nurse, who will advise you and then send documentation to our office the following morning.

We recommend that you print out two copies of this PDF document Helpful Information on Telephone Calls and Office Visits, which details how to contact us and interact most effectively with our staff. Alternatively, we can also supply you with these documents if you want to stop by the office. We suggest that you keep one copy at you bedside table, and one copy on the refrigerator door, attached with a refrigerator magnet. Most families have found this information to be very helpful, and have saved lots of wasted time and frustration.

We also recommend that if you are near a computer, go to this web-site and (on the top light-blue menu), click the "SICK Care" or "Injured Care" menu items which will direct your to time-specific contact information, and will also provide you helpful pediatric information. These dynamic web-pages are programmed provide you very specific information how to deal with our office at that particular time, day of week, holidays, etc.

Weekends and Holidays: We will try to be available for you (on an "as needed" basis) on weekends and most holidays (usually, barring weather or staffing problems, available for urgent problems at least part of the day, 364 days/year). Call at 8AM (up to 9:30-10 AM) on weekend and holidays, if you need to be seen for an urgent problem that same day. If you call later in the day, the office will no longer be available, our clinical and laboratory staff will have left, machines will have been shut down, and we will not be able to see you in the office setting. It is possible that we might, from time to time, close earlier if all patients have already been seen. As previously stated, weekend office hours are only designed for patients who need to be seen for urgent care problems and not for well child checks or minor problems. It is very hard to predict the weekend/holiday load or our staffing abilities on any particular day, as we day see 5 or 35+ patients on a weekend morning, and a hospital admission may further slow the patient flow. Understandable then, there may be periodic weekend delays. We will do our best to avoid these, but please have patience; it is usually far worse in the "ER" or "Urgent Care", who do not know you, do not have your medical records, and do not have pediatric expertise. Again we recommend that you print out this PDF document Helpful Information on Telephone Calls and Office Visits, which details how to contact us and interact most effectively with our staff. We also recommend that if you are near a computer, go to this web-site and (on the top light-blue menu), click the "SICK Care" or "Injured Care" menu items which will direct your to time specific contact information, and will also provide you helpful pediatric information. Book Resources ("Bibles of Child Care"): We strongly urge you to purchase and carefully read the Academy of Pediatrics' core parent education book(s), "Caring for your Infant and Young Child, Ages Birth through Age 5", "Caring for your School-Age Child, Ages 5-12 ", and "Caring for your Adolescent and Young Adult, Ages 12-21" (purchase the paperback book(s) appropriate for your child's age). Other excellent reference books include Guide to Your Child's Symptoms and Baby & Child Health. These are superb books which will provide you a tremendous advantage in caring for your children, help prevent or quickly treat many problems, and probably save you many office, urgent care, and ER visits. Saving a single visit for even one of your children will usually more that pay for the cost of the book, and many mothers tell us that this and other materials that we provide them saved them 6-8 office visits during the first year of life. You can usually buy them for $18-20 retail at bookstores or purchase them at our office for slightly less than our cost (if we have them in stock). Many other educational handouts will also be provided to you during office visits. This is key to helping your children stay in good health.

Internet Resources (This web site and Links from this web site):
We urge you to explore this web site (UnifourPeds.com) and to frequently use it as a "child health advisor" as we add additional educational content and links. Thousand of pediatric topics are now available with just a few mouse-clicks. Especially refer to the "Healthcare Advice" selection. Click here to see some of these links. Patient/family education links are wide dispersed around the website, with the more important ones "bolded". Of particular interest, are excellent parenting lectures (over 500 of them) from experts in the country... you can click on this section and listen to them directly on you computer (archived RealAudio format). Please send us other links and suggestions so that we can continually improve this valuable resource and please report any links that do not work. Note that we have provided an extensive search engine within the site that will enable you to easily find phone numbers, providers, addresses, maps, and driving directions for specialists, NC pediatricians, pharmacies, government agencies, support groups, hospitals, etc. and much more. (this will be temporarily non-functioning while the Internet web hosting site is being moved and the database is being reconnected and configured).

ER and Hospitalized Care:

Local Care (ER and in-hospital care at Frye and Catawba hospitals): When our patients need to be seen in the emergency room, we are fortunate to have excellent ER physicians at both hospitals (at Frye and Catawba) who provide excellent care. However, Frye no longer has a functioning pediatric unit with pediatric specialty nurses. If the need arises for a pediatric hospitalization, we have made arrangements with our pediatric specialty hospitalists, Dr. David Berry and Dr. Sam Wellman (Neonatology and Pediatric Acute Care Specialists, Inc.), to attend to these admissions. Dr. Millsaps, Dr. Hata, Dr. Rheinbolt, Dr. Colosimo, Dr. Elliott, and our other clinicians have been very pleased with the care that they provide. When patients seen in the office require hospital admission, we directly admit to their service, allowing bedside care to be provided in a much more timely fashion by highly skilled pediatric hospital specialists. Again, Catawba Valley Medical Center has an excellent pediatric unit with well-train and caring pediatric specialty nurses, and the appropriate equipment for most pediatric admission. Drs. Wellman and Berry will coordinate with other specialists as needed (such as with surgeons, anesthesiologists, asthma specialists, etc.). For sicker or more complex patients, these patients may instead be admitted to tertiary pediatric centers, as shown below.

Distant Care: Should it be necessary to transfer to a tertiary care unit, like Charlotte (Carolina's Medical Center - Levine Children's Hospital), Baptist in Winstion-Salem (Brenner Children's Hospital), Duke, etc, Neonatology and Pediatric Acute Care Specialists, Inc. will also coordinate the transfer process. Both Dr. Wellman and Dr. Berry have extensive experience in acute/intensive care of pediatric patients and with pediatric transfer. The hospital care of our pediatric patients is covered nicely!

Nursery Care: Our Pediatricians provide care for newborns in the full-term nursery at Catawba Medical Center, usually seeing these infants on morning or evening rounds depending on when your child is born. As of October 2018, all 15 general pediatricians in the county stopped seeing patients at Frye. After reviewing the charts, examining the newborns, and writing orders, he will be visiting new mothers in their postpartum rooms. Questions will be answered, instructions given, and follow-up visits will be arranged. If it is desired and appropriate, Dr. Millsaps, Dr. Hata, Dr. Rheinbolt, Dr. Colosimo, or Dr. Elliott will perform a circumcision. Newborns will usually be seen back in the Unifour Pediatric office 2 days after discharge from the hospital, or earlier if jaundice or other problems develops.

NICU ("nursery special care unit" or "newborn intensive care unit"):


Should it be necessary to transfer your child to the NICU, then their care will be transferred to the service of Neonatology and Pediatric Acute Care Specialists, Inc. (board certified neonatologists Dr. David Berry and Dr. Sam Wellman). They provide excellent care.


If you wish to become "Web Portal Enabled", CALL our Office Staff
(for computer Internet browser access, or with the our mobile phone App.)






Download this FREE "Healow" Mobile Smart Phone App (Apple or
Android) for convenient access specifically to Unifour Pediatrics!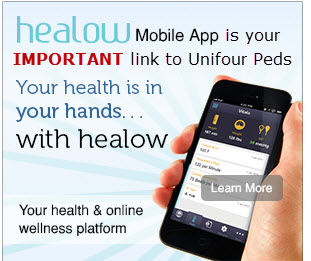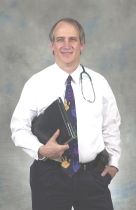 David Millsaps
MD FAAP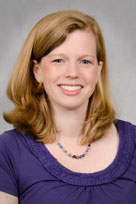 Brooke Hata
MD FAAP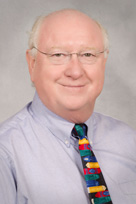 R
ichard Rheinbolt
MD FAAP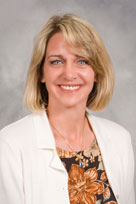 Barbara Colosimo
MD FAAP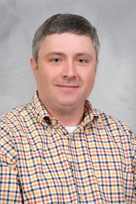 William Elliott
MD FAAP
Board Certif. Pediatricians:

Fellows of the:
American Academy of Pediatrics

and our Pediatric
Nurse Practitioners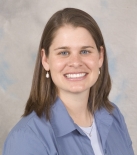 Sommer C. Clark
, CPNP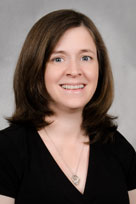 Karen Leasure
, CPNP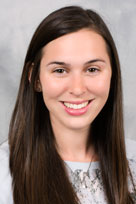 Lauren McFarland
,
CPNP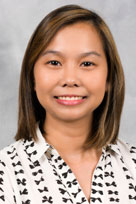 Evina Nonato
, CPNP
Gretchen Weeks
, CPNP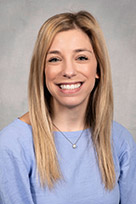 Alexis Pagnatta
, CPNP
Mission:
Unifour Pediatrics is a physician-owned primary care pediatric practice established to provide quality comprehensive healthcare services to infants, children, adolescents & college-age youth.