Medicaid - Carolina Access (AccessCare)
Unifour Pediatrics contacts, County Health Department Contacts,
Frequently asked questions, What is covered?
Yes, we do participate with Medicaid - Carolina Access: top
Local Contact Numbers/Names, Medicaid - Carolina Access: top
Frequently Asked Questions, Medicaid - Carolina Access:
top
What is covered? (as copied from NC DMA site 5/05) top
"This is a comprehensive health insurance plan which covers not only hospitalization but outpatient care. Preventive dental, vision and hearing benefits are available. The following is a summary of benefits:
Hospital Care - Semiprivate room, medications, laboratory texts, x-rays, surgeries, and professional care.
Outpatient care - includes diagnostic services, therapies, laboratory services, X rays, and outpatient services.
Physician and clinic services - office visits; preventive services such as four well-baby visits up to one year of age, three visits per year between one and two years of age and one visit per year between 2 and 7, and once every three years between 7 and 19. Immunizations are covered.
Surgical services - includes standard surgical procedures, related services, surgeon's fees, anesthesia.
Prescription drugs
Laboratory and radiology services
Inpatient mental health services - requires precertification
Outpatient mental health services - requires precertification after 26 outpatient visits per year.
Durable medical equipment and supplies such as wheelchairs
Vision
Hearing
Home health care - limited to patients who are homebound and need care that can only be provided by licensed health care professionals or in the case that a physician certifies that the patient would other wise be confined to a hospital or skilled nursing facility. Professional health care is covered, care provided by an unlicensed caregiver is not.
Nursing care
Dental care Dental services (Section 2110(a)(17)) Oral examinations, teeth cleaning, and scaling twice during a 12month period, full mouth X rays once every 60 months, supplemental bitewing X rays showing the back of the teeth once during a 12-month period, fluroide applications twice during a 12-month period, sealants, simple extractions, therapeutic pulpotomies, prefabricated stainless steel crowns, and routine fillings of amalgam or other tooth colored filling material to restore diseased teeth.
Inpatient substance abuse treatment and outpatient substance abuse treatment -is covered. See the mental health inpatient and outpatient notes above.
Physical therapy, occupational therapy and therapy for individuals with speech, hearing and language disorders
Hospice care
Special needs children with chronic mental or physical conditions or illness may receive services beyond those listed above if services are medically necessary and receive precertification.
Once a child has been covered under this plan, should family economic conditions change so that the child is no longer eligible, but the family wants the child to continue in the program, the family will be allowed to purchase the plan at full premium for one year."
This quote comes from this web-page.
Medicaid and AccessCare
Medicaid-AccessCare, WIC, Private Pay,
Collections, Accounts Manager and Bill Counseling
Medicaid - Carolina Access .... Do we accept it & what is it?
Yes, we do accept Medicaid and do participate in the Medicaid - Carolina Access program. Dr. Millsaps has accepted Medicaid on an unrestricted basis for 25 years, and it is his intention to continue this policy. Over the last several years, Medicaid has been managed through a novel and very effective managed care organization known as AccessCare (Dr. Millsaps was part of the original pilot program). More recently, the organization is further evolving into the Medicaid - Carolina Access Program. For more detailed information about this program at the local level, please visit this link for more details, directly from the local Medicaid Office. We attempt to treat all our patients on an equal basis, regardless of insurance type, financial status, language, or ethnic background.
WIC: WIC Details
k.k g .kjg .kg kg hg j,h ,jhf ,jkg k,hg khg k,hg khg kg .kg kg.kg .kjg .kjg .kjg .kjg.kg .kjg .kjg .kjg .kjg .kjg k.jg .kjg .kg k.uf jkd.kuy/lgjyf .kug .kf.kuf .kuf.kufkuf



Private Pay: Private Pay Details
k.k g .kjg .kg kg hg j,h ,jhf ,jkg k,hg khg k,hg khg kg .kg kg.kg .kjg .kjg .kjg .kjg.kg .kjg .kjg .kjg .kjg .kjg k.jg .kjg .kg k.uf jkd.kuy/lgjyf .kug .kf.kuf .kuf.kufkuf


Billing:
k.k g .kjg .kg kg hg j,h ,jhf ,jkg k,hg khg k,hg khg kg .kg kg.kg .kjg .kjg .kjg .kjg.kg .kjg .kjg .kjg .kjg .kjg k.jg .kjg .kg k.uf jkd.kuy/lgjyf .kug .kf.kuf .kuf.kufkuf


Collections:
k.k g .kjg .kg kg hg j,h ,jhf ,jkg k,hg khg k,hg khg kg .kg kg.kg .kjg .kjg .kjg .kjg.kg .kjg .kjg .kjg .kjg .kjg k.jg .kjg .kg k.uf jkd.kuy/lgjyf .kug .kf.kuf .kuf.kufkuf


Accounts Manager and Bill Counseling :
k.k g .kjg .kg kg hg j,h ,jhf ,jkg k,hg khg k,hg khg kg .kg kg.kg .kjg .kjg .kjg .kjg.kg .kjg .kjg .kjg .kjg .kjg k.jg .kjg .kg k.uf jkd.kuy/lgjyf .kug .kf.kuf .kuf.kufkuf
MedicaidHealthcheck& your Child's Physician
Partners
in
Education
Medicaid, General Guidelines:
- You should receive a new Medicaid card by the 10th of each month.
- ALWAYS check the name, DOB, address, and doctor listed on
the card as soon as you get the card to make sure the information
is correct.
Contact your Medicaid worker if you do not have a card by the 10th.
Medicaid
- It is your responsibility to prove to a doctor that you or your
child has Medicaid.
- If you do not have a card, the doctor can hold you responsible
for paying the bill.
- TAKE THE MEDICAID CARD WITH YOU TO EVERY
DOCTOR VISIT

Medicaid Coverage,
- Under age 21
- Medicaid pays for an unlimited number of doctor visits and
prescriptions
- There is no copay
Age 21 and over
Medicaid pays for 24 doctor visits from July 1 through June 30 and six prescriptions per month
There is a copay of $1.00 to $3.00 for each visit or prescription
Medicaid
Call Social Services anytime you have questions about Medicaid.
Report any changes in your home to your Medicaid worker. This includes:
a new job
a new address or phone number
health insurance coverage other than Medicaid
a marriage, or a child's parent moving into the home.
Carolina ACCESS, General Information:
- A managed care program for Medicaid to ensure access to health care.
- Lists a child's doctor's name on the card.
- Requires you to get a referral if you need to see another doctor.
- You must call the doctor on the card before seeing another doctor
if you want to be sure Medicaid will pay the bill.
- Exception: You do not need a referral for:
- a routine eye exam to get or replace glasses
- Dental care
- Health Department Services
- Mental Health Services
Carolina ACCESS, Emergency Room Guidelines
- Medicaid pays for medical care in the ER when you have a real emergency, or when the doctor tells you to go to the ER.
- If you know you do not have an emergency, call your doctor's office
to get medical advice about what to do.
- If you go to the ER, call your doctor the next day to tell them:
- Why you went to the ER
- What medicines you were given
- Who the ER physician referred you to.
Carolina ACCESS
- If you have questions about your Medicaid, or need to change
the doctor on the card, call:
Melanie Whitener
Catawba County Dept of Social Services
(828) 267-0402
HealthCheck, General Information:
- A statewide Medicaid program for children--Birth to age 21.
- Improves Access to Routine Preventive Health Care
- Improves Health and Development of your child

HealthCheck
- What are the benefits?
- Medicaid pays for these important health services:
- Health Check-ups/Immunizations
- Sick care
- Hearing, Vision, and Dental Care
- Counseling
- Hospital Care
- Medicines
- Lab Tests
HealthCheck, Your child needs a well check at the following ages:
- 2 months
- 4 months
- 6 months
- 9-12 months
- 15-18 months
- 2 years
- 3 years
- 4 years
- 5 years
- 6 years
- Every three years after age 6
HealthCheck, Why are HealthCheck screenings important?
- Health Problems are identified and treated early
- Children stay up to date on their immunizations
- Prevents illnesses and can help lower costs
HealthCheck
For Confidential Help and Information on Children's Health Issues including:
A child's development
Check-ups/Immunizations
Contact Vivian Lee at (828) 695-5145
or
Jean Fulbright at (828) 695-5768
or
HealthCheck hotline
1-800-474-9000
Children's safety
Discipline
Your Child's Physician
Your Child's Physician
Important Information
Know the phone numbers and office hours for the doctor listed on your card
If you have not seen the doctor within the last year, call today to ask about scheduling an appointment
This will help you get seen faster when you are sick
Your Child's Physician
Always call the office to make an appointment, unless you know that your doctor has walk in hours
Always call if you cannot keep an appointment.
Most offices have a policy about missed appointments
If you miss too many appointments without calling, you may have to choose another doctor.
Your Child's Physician
- Be on time for your appointments ... being late for an appointment
can make your wait longer or cause you to have to reschedule.
- Talk to the doctor about referrals to a specialist.
- Your doctor can get you seen a lot faster when they set up
an appointment with a specialist, and you can be sure that Medicaid
will pay for it.
- Your Child's Physician
- Sometimes your doctor can treat minor emergencies in their office.
- Find out if your doctor is able to do stitches or x-rays and if they
can get broken bones treated faster
- If so, call them when these types of emergencies occur during
their office hours.
Your Child's Physician, After Hours CareMedical advice is available to you when the office is closed.
Call the after hours number on your card to get advice
If you have to leave your name and number, allow 1 hour for someone to call you back
Points to Remember
- Always call your doctor before going to any other doctor's office.
- Always take your Medicaid card when you visit the office.
- Call to reschedule appointments you cannot keep.
- Stay up to date on all HealthCheck screenings.
- Call your doctor for problems like colds, sore throats, and
ear aches instead of going to the ER.

1. NAME OF PROGRAM: Carolina ACCESS (Medicaid Managed Care)
2. PURPOSE OF PROGRAM: To provide a more efficient and effective health care system for Medicaid recipients. Carolina ACCESS is a managed care program for Medicaid recipients. Like other managed care programs, Medicaid recipients choose a primary care physician who delivers and coordinates all their health care needs. If the recipient has a medical problem that requires specialty care, the primary care physician is responsible for referring the recipient to the appropriate specialist. Recipients choose a doctor from a list of participating physicians who are contracted with the Carolina ACCESS Program.
3. APPLICATION PROCEDURES: Recipients are enrolled in Carolina ACCESS at the time of their initial certification or re-certification for Medicaid. Each eligible recipient chooses a primary care provider from a list of participating providers. Each family member may have a different PCP if they so choose. Recipients may change providers by contacting the Managed Care Representative.
4. ELIGIBILITY REQUIREMENTS: All Medicaid recipients are required to participate in the Carolina ACCESS Program unless they are receiving Medicaid in the following categories:a. Medicare Qualified Beneficiaries (M-QB), Medicaid for Refugees (M-RF), Refugee Assistance (R-RF), Special Assistance to the Aged (S-AA), or any recipient in deductible status.b. Medicaid for the Aged (M-AA), Medicaid for Pregnant Women (M-PW), Medicaid for Foster Care Children (H-SF), Medicaid for Foster Care Children (I-AS), and any Medicaid recipient who is also eligible for Medicare (dually eligible) are in an optional category and have the right to choose whether they want to participate in the program.
5. OTHER PROGRAM DETAILS: Cabarrus County is a pilot county for the ACCESS III demonstration project. The Cabarrus Community Care Plan is a community partnership involving physicians, Northeast Medical Center, Cabarrus Health Alliance, Department of Social Services, and other community providers. The Cabarrus Community Care Plan is developing care management initiatives that achieve access, quality, utilization and cost objectives by improving the management of patient care. These initiatives aim to assess the needs and severity of our Medicaid population in order to target care management activities. The successful implementation of the care management processes will help to better manage our Medicaid populations and improve health care outcomes.
6. DATE OF INFORMATION: April 20, 2001
-
Related Links
WIC Program
Health Choice
Smart Start
Language Classes
Financial Assistance
Education/Jobs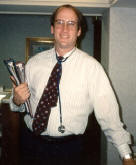 Mission: Unifour Pediatrics is a physician-owned primary care practice of pediatrics established to provide comprehensive healthcare services to infants, children, adolescents & college-age adults.

Certified

Fellow, American Academy of Pediatrics